Abu Dhabi, the capital of the United Arab Emirates, has a rich history that dates back to the nomadic Bani Yas tribe in 1760. This once-sleepy fishing village was forever transformed by the discovery of oil, propelling it into the modern metropolis it is today. With its stunning waterfront location, Abu Dhabi has become one of the world's premier tourist destinations, offering a mix of high-rise buildings, elegant shopping malls, luxurious hotels, and a rich cultural heritage. Whether you're planning a separate trip to Abu Dhabi or adding it to your Dubai holiday package, here's a list of the top 20 places to visit in Abu Dhabi.
1. Sheikh Zayed Grand Mosque
The Sheikh Zayed Grand Mosque stands as an iconic symbol of Abu Dhabi and is the city's most popular tourist attraction. Clad in Macedonian Marble, this architectural masterpiece blends Mameluke, Ottoman, and Fatimid design elements into a harmonious and modern structure that celebrates Islamic architecture. After nearly two decades of construction, it opened its doors to the public in 2007. The intricate glasswork, mosaic, and delicate carvings on the walls and floors make this mosque one of the most beautiful places to visit in Abu Dhabi.
This magnificent mosque is not only a visual marvel but also holds the distinction of being the largest mosque in the UAE, with the capacity to host 20,000 people at a time. A visit to the Sheikh Zayed Grand Mosque is a must on any Abu Dhabi itinerary.
2. Ferrari World, Abu Dhabi
For thrill-seekers and automotive enthusiasts, Ferrari World is an exhilarating theme park that brings the excitement of Formula One racing to an amusement park setting. Included in many Dubai holiday packages, this park is perfect for adventurers, families, and friends looking for a unique experience. The highlight is the Flying Aces Roller Coaster, reaching speeds of 120 kilometers per hour on a 52-meter loop, making it the world's tallest rollercoaster. Younger visitors can try their hand at driving on the Junior GT track. Additionally, Ferrari World boasts an extensive collection of Ferrari cars dating back to 1947.
3. Observation Deck At 300
The Observation Deck at 300 offers breathtaking panoramic views of Abu Dhabi's skyline from the 74th floor of the Jumeirah at Etihad Towers Hotel, the city's highest point. While there is an entry fee for outsiders, it can be redeemed for drinks and food from the observation deck's restaurant. Standing on the Observation Deck at the Jumeirah is a luxurious experience, accentuated by a delectable high tea in the afternoon. It's a splendid affair as you savor a specially curated menu while taking in the sweeping views of the city.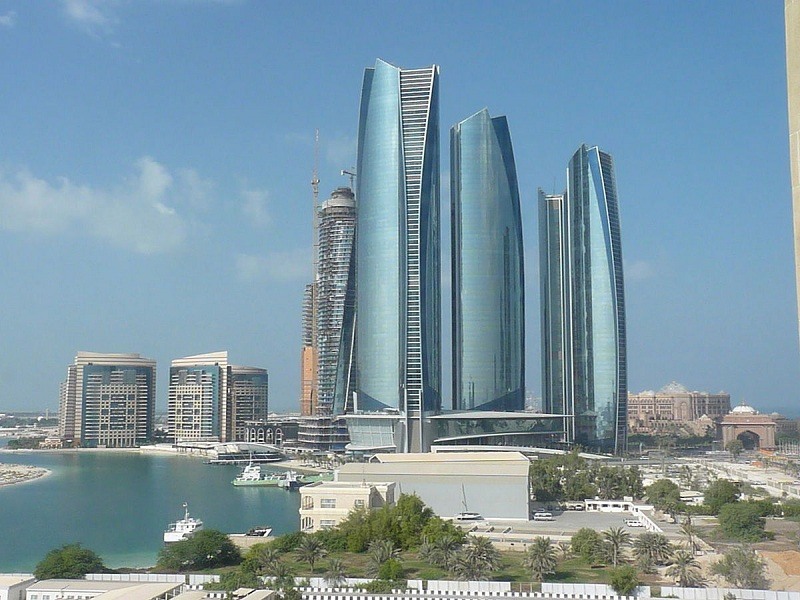 4. Yas Waterworld
Abu Dhabi offers numerous options for adventure, and Yas Waterworld on Yas Island is at the pinnacle of aquatic excitement. If the city's scorching heat is getting to you, head to Yas Island and immerse yourself in the thrills and spills of Yas Waterworld. This massive theme park is home to the world's first hydro-magnetic tornado water rafting ride and the world's largest surfable sheet wave. After an adrenaline-pumping session on the rides, you can unwind in one of the many cafes while waiting for the excitement to subside.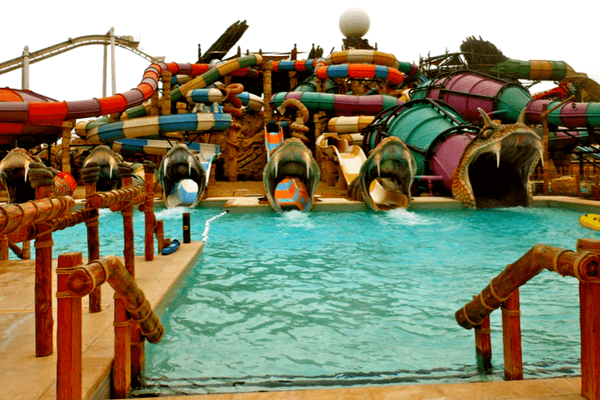 5. Qasr Al-Hosn
The Al-Hosn Fort, also known as the White Fort, stands as Abu Dhabi's oldest building and one of its most significant historical attractions. Constructed in 1793, it served as the seat of government and the residence of the ruling family. Today, the Al-Hosn Fort's interior is a captivating museum that delves into the history and culture of Abu Dhabi, following extensive renovation and modernization. Visitors can explore photo galleries showcasing Abu Dhabi's life and history. The fort is renowned for its stunning decorative paneling on doors and windows, complemented by beautiful tile work within the premises.
6. Emirates Park Zoo
Just a short drive from Abu Dhabi, the Emirates Park Zoo is a must-visit, especially for families with children. This wildlife park boasts a wide variety of animals, including rare white tigers, a Siberian bear, a primate section housing various monkey species, and a flamingo park with a sea lion enclosure. Children can also enjoy petting and feeding domesticated animals at the petting zoo. It's an educational and entertaining experience for the whole family.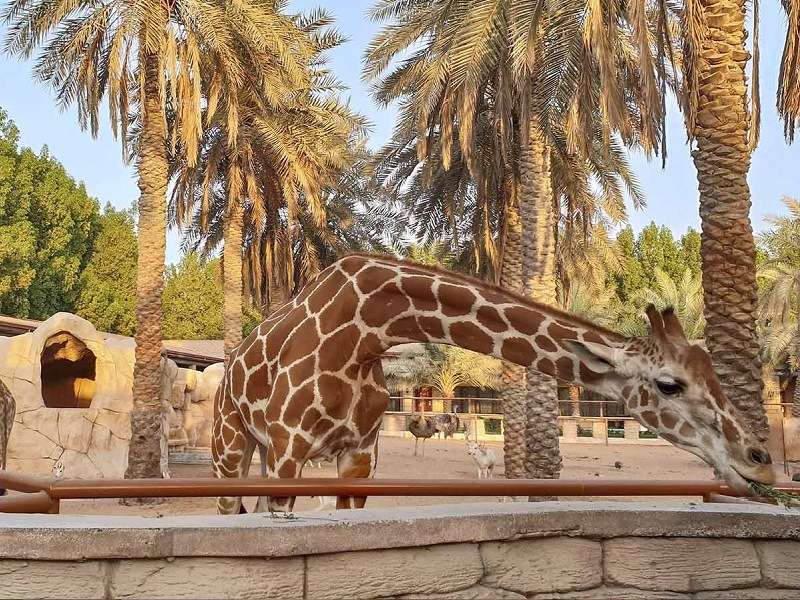 7. Abu Dhabi Falcon Hospital
The Abu Dhabi Falcon Hospital offers a unique and fascinating experience for animal lovers. This veterinary hospital specializes in caring for ill and injured falcons, which hold a special place in the UAE's culture and history. Guided tours provide visitors with a close look at these majestic birds of prey, and an on-site museum offers insights into falcons' significance. If you're lucky, you might even have the chance to hold or feed one of these magnificent creatures.
8. Saadiyat Cultural District
Saadiyat Island is poised to become Abu Dhabi's cultural hub in the coming years. It already boasts the Louvre Abu Dhabi, inaugurated on November 8, 2017. Additionally, the Zayed National Museum and the Guggenheim Abu Dhabi, though still in early planning and construction phases, will make this island the UAE's artistic and cultural capital. Even before these cultural institutions are fully realized, visitors can still enjoy the island's pristine beauty and stunning sunset views. Manarat Al Saadiyat and UAE Pavilion regularly host exhibitions featuring the works of world-renowned photographers, artists, and painters. The island also houses a cultural center and three art galleries that operate year-round.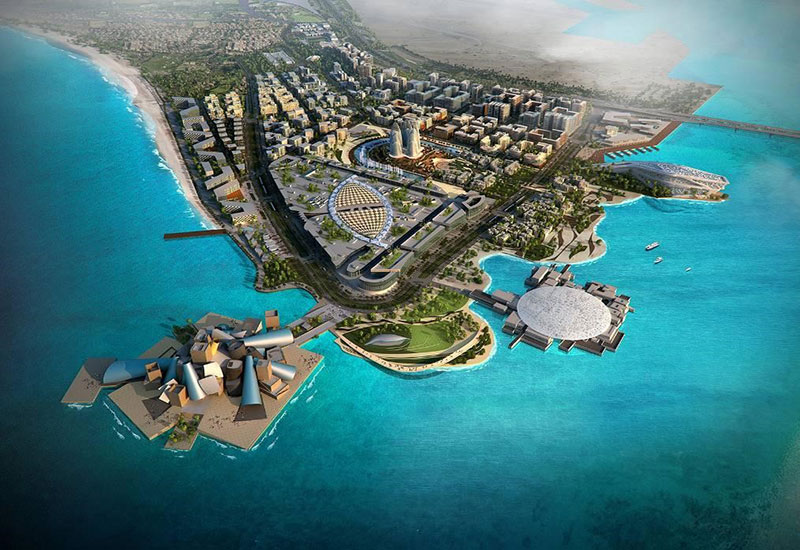 9. Sheikh Zayed Bridge
The Sheikh Zayed Bridge is an architectural marvel and a symbol of Abu Dhabi's grandeur. This 842-meter-long bridge is hailed as an engineering marvel, and its design incorporates traditional Islamic and Arab art styles. The best time to experience its beauty is during sunset when the bright orange hues paint the sky, with the bridge's majestic form in the foreground. It's a sight to behold and a testament to the city's commitment to blending tradition with modernity.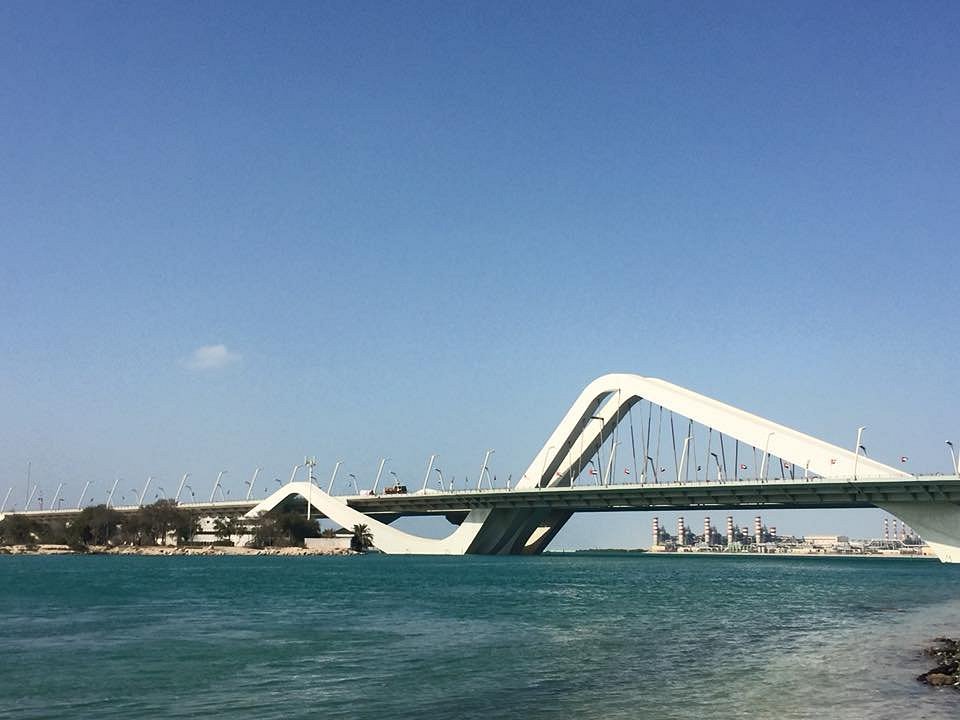 10. Abu Dhabi Art Hub
The Abu Dhabi Art Hub is a unique artist-run art community in the Middle East, offering a journey into artistic development. Among the many places to visit in Abu Dhabi, this venue stands out for art enthusiasts. It serves as a platform for interaction and cross-cultural artistic exchanges among national, regional, and international artists. Every day, the art hub hosts art exhibitions and creative workshops, providing visitors with an opportunity to immerse themselves in the world of art and culture.